On My Wishlist is a fun weekly event hosted by
Book Chick City
and runs every Saturday.
It's a place where you can list all the books you desperately want but haven't actually bought yet.
They can be old, new or forthcoming.
My wishlist:
Red-Headed Stepchild
Jaye Wells
(Sabina Kane #1)
Published April 1st 2009
I have wanted to start this series for a long time but I have just not gotten around to it, I need to buy a copy!
In a world where being of mixed-blood is a major liability, Sabina doesn't really fit in. And being an assassin – the only profession fit for an outcast – doesn't help matters. But she's never brought her work home. Until now.
Her latest mission is uncomfortably complex, and threatens the fragile peace between the vampire and mage races. As Sabina scrambles to figure out which side she's on, she uncovers a tangled political web, some nasty facts about her family and some unexpected new talents. Any of these things could be worryingly life-changing, but together, they could be fatal …
This time, it's personal.
Source: author's website and Goodreads.
Archangel's Consort
Nalini Singh
(Guild Hunter #3)
Published January 2011
I have waited for the release of this book and I'm very excited to see what's in store for Elena and Raphael.
ARCHANGEL'S CONSORT DESCRIPTION:
Vampire hunter Elena Deveraux and her lover, the lethally beautiful archangel Raphael, have returned home to New York only to face an uncompromising new evil…
A vampire has attacked a girls' school—the assault one of sheer, vicious madness—and it is only the first act. Rampant bloodlust takes vampire after vampire, threatening to make the streets run with blood. Then Raphael himself begins to show signs of an uncontrolled rage, as inexplicable storms darken the city skyline and the earth itself shudders.
The omens are suddenly terrifyingly clear.
An ancient and malevolent immortal is rising. The violent winds whisper her name: Caliane. She has returned to reclaim her son, Raphael. Only one thing stands in her way: Elena, the consort who must be destroyed…
Source: author's website and Goodreads.
(Den of Shadows Sequel of Shattered Mirror)
Published January 11th 2011
I have been a fan of Amelia's work since her first book and it's great that she have written another book in the Den of Shadows series.
ALL JUST GLASS DESCRIPTION:
Sarah Vida has given up everything for love. From a legendary family of vampire-hunting witches, Sarah was raised to never trust a vampire, to never let her guard down, and to avoid all tricky attachments of the heart. But now Sarah IS a vampire—changed by the boy she thought she loved. Her family has forsaken her, and Sarah herself is disgusted by her appetite for blood. Aida Vida is Sarah's older sister, the good, reliable sibling who always does her family proud. But when Aida's mother insists that Sarah be found and killed, Aida is given the one assignment that she may not be able to carry out.
Taking place over just twenty-four hours, ALL JUST GLASS tells the story of a game-changing battle that will forever change the world of the Den of Shadows. And at its center is the story of two sisters who must choose between love and duty. Dark, fully-imagined, and hard to put down, ALL JUST GLASS will thrill Amelia's fans—old and new.
Source: author's website and Goodreads.
Patricia Briggs
(Mercedes Thompson #6)
Expected publication: March 1st 2011
I wish I could read this book now I love Mercy and I enjoy every adventure.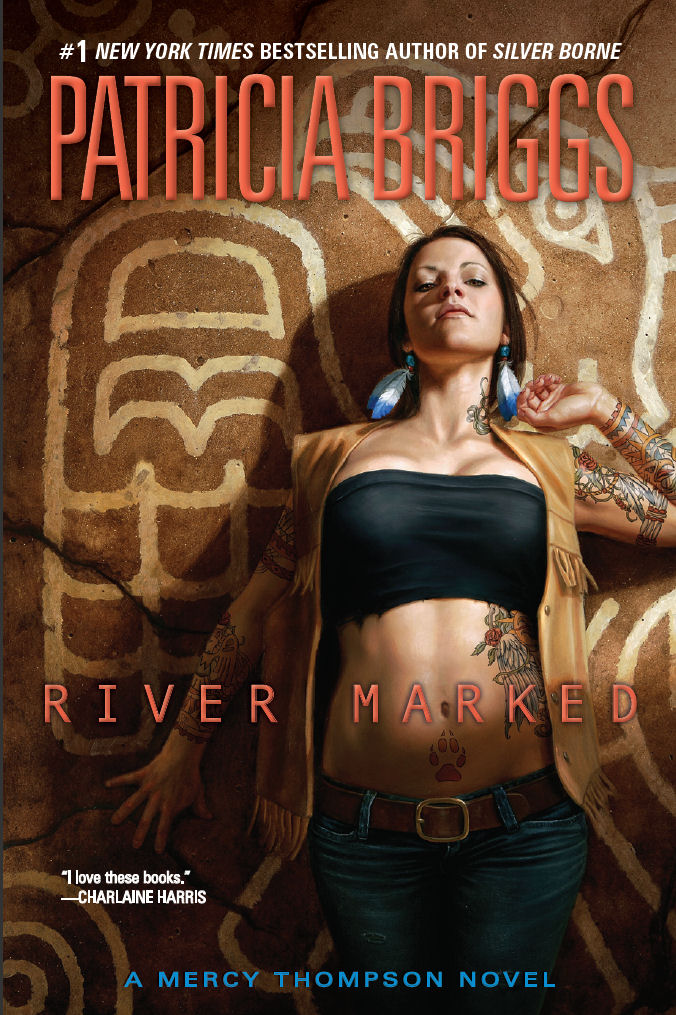 RIVER MARKED DESCRIPTION:
Car mechanic Mercy Thompson has always known there was something different about her, and not just the way she can make a VW engine sit up and beg. Mercy is a shapeshifter, a talent she inherited from her long-gone father. She's never known any others of her kind. Until now.
An evil is stirring in the depths of the Columbia River—one that her father's people may know something about. And to have any hope of surviving, Mercy and her mate, the Alpha werewolf Adam, will need their help…
Source: author's website and Goodreads

.